Since no single organization is responsible for addressing all aspects of falls prevention, coalitions can bring together organizations and providers that need to collaborate to reduce falls, identify state or community needs, recommend policy changes, and build capacity.
Finding your state Falls Prevention Coalition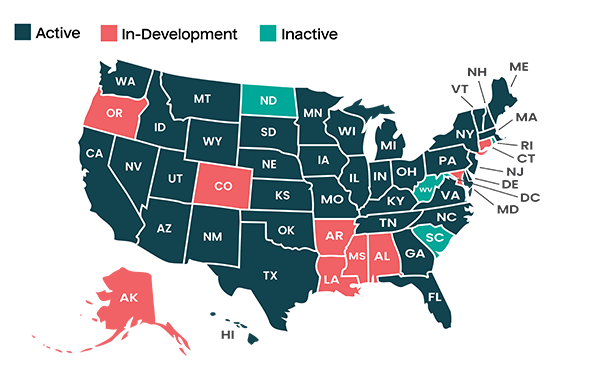 Learn more about your state Falls Prevention Coalition by clicking on one of the website or profile links below. In their profile you'll be able to learn about the state's action plan, falls prevention programs being offered, and other falls prevention efforts within the state.
Learning more about your state Falls Prevention Coalition
Active Coalitions, In-Development Coalitions, and Inactive Coalitions
If your state or community is interested in forming a falls prevention coalition, be sure to review A Practical Guide to State Coalition Building. Also feel free to contact the National Falls Prevention Resource Center (fallsfree@ncoa.org) for technical assistance, or one of your state coalition leads.