Key Takeaways
A 90-year old widow, Phyllis Weisberg is a victim of tech support scam.

Scammers managed to get into Phyllis' checking account where they removed $20,000.

Can you afford to lose $20,000? It happened to Phyllis, don't let it happen to you. Learn how to report online fraud if you suspect you've been a victim.
Ninety years old, a widow, and well into enjoying life with her family and friends, Phyllis Weisberg never thought she'd be a victim of a tech support scam. Phyllis thought she was receiving help, but instead was defrauded of $20,000 when cybercriminals withdrew the money from her bank account.
Tech support scammers often pose as support or service representatives, offering to resolve issues related to a compromised email or bank account, a virus on a computer, or even a software license renewal. And their primary target: unwitting individuals like Phyllis.
The truth is people age 60 and over are often the targets of cyber criminals because they are more financially secure, they may experience memory issues, and they tend to be more trusting.
The rise of tech support scams targeted at older adults
Tech support scams targeting older adults are on the rise. According to the Internet Crime Complaint Center (IC3), tech support fraud is the third most reported fraud among older adults behind extortion and non-payment/non-delivery.
In 2020, the IC3 received 9,429 related complaints targeting older adults, who experienced more than $116 million in losses. Older adult victims accounted for 66% of the total reports of tech support fraud and 84 percent of the total losses.
How do older adults fall victim to tech support scams?
According to the IC3, initial contact from scammers occurs in various ways, including:
Telephone: An older adult receives an unsolicited call from a cyber criminal impersonating computer support, bank representatives/support, and utility companies.
Search Engine Advertising: An older adult uses a web browser to find tech support numbers. Cyber criminal syndicates often pay to have their fraudulent company's link show higher in search results, hoping unwitting older adults click on their ad option.
Pop-Up Messages: An older adult is using their computer and receives an on-screen pop-up claiming a virus has been found. The tech support scam victim is asked to call a phone number associated with the fraudulent tech support company.
Email: An older adult receives an email saying their support subscription has expired or that there was a potential fraudulent charge on their account. Just like the pop-up, the tech support scam victim is encouraged to contact the fraudulent support via phone.
"Tech support fraud is increasingly common and targets some of the most vulnerable individuals. Above all, remember that whether it's a phone call or a website, legitimate tech support won't ever proactively seek you out to fix an issue," said Emma McGowan, a privacy and security expert at Avast. "If in doubt, don't engage, give access to your devices, or share any personal information."
How can older adults avoid being a victim of a tech support scam?
Older adults should think of cyberspace as a freeway: the best way to navigate is defensively. Just like fastening your seatbelt, using some basic internet safety practices can help ensure that your online experience is safe and enjoyable. We've outlined these four top cyber security tips so you can stay protected.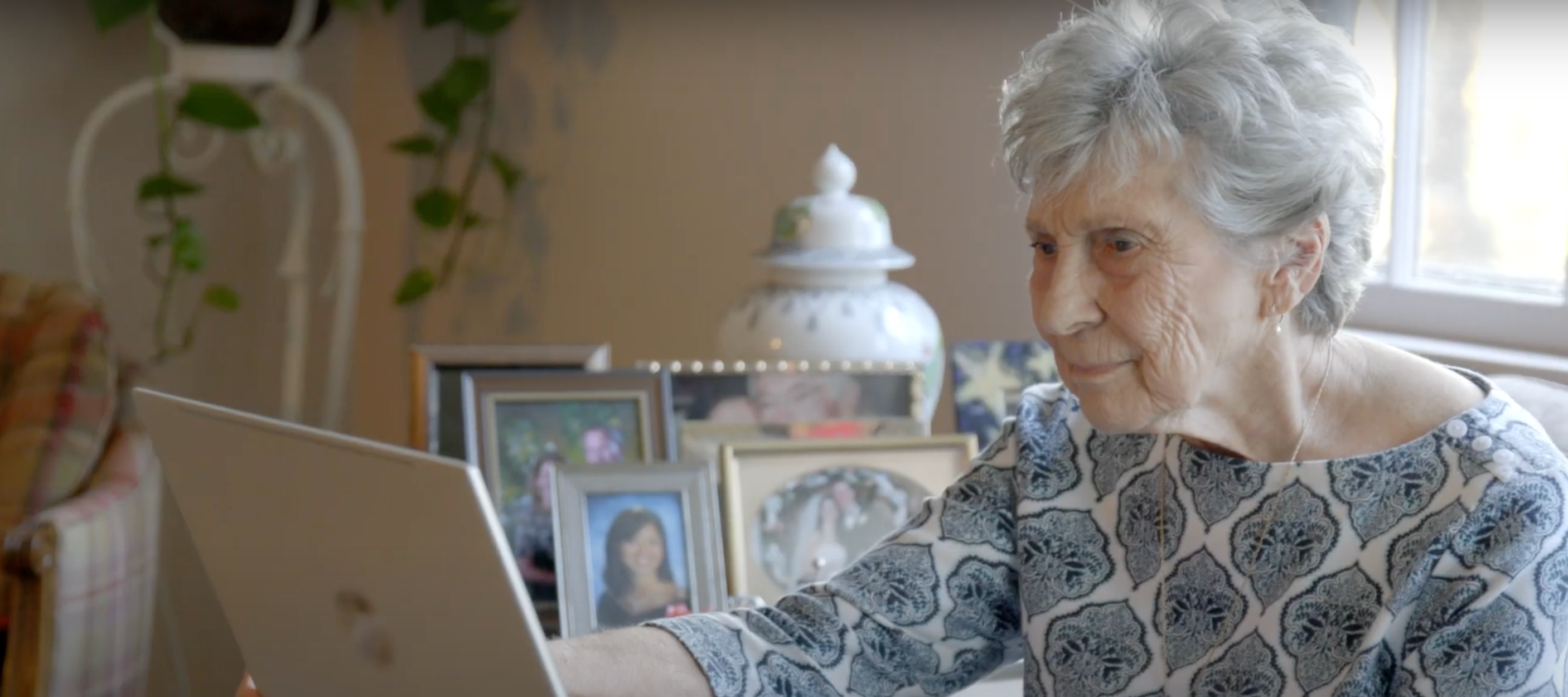 "My first reaction was total embarrassment - that I would do anything that stupid," Phyllis said.
"All I can do is warn other people and just hope that this will help one person to avoid doing this. It would be a blessing to me," she continued.
How to take action if you feel like you've been a victim of a tech support scam
Awareness is a powerful first step in protecting yourself. NCOA has resouces that can help you protect your personal cyber security, including:
Lastly, if you think you've been the victim of a tech support scam, don't hesitate to be vocal. You're not alone and being embarrassed shouldn't deter you from reporting the crime. Contact your local police and your financial institution if money has been taken from your account.
You can also report the scam online to the Federal Trade Commission (FTC) and report it to your local Federal Bureau of Investigation (FBI) field office or submit a tip to the FBI online. The FBI also encourages you to file a complaint with the FBI's Internet Crime Complaint Center.
When reporting a tech support scam or any other online scam, the FBI recommends including as many of the following details as possible:
Names of the scammer and/or company
Dates of contact
Methods of communication
Phone numbers, email addresses, mailing addresses, and websites used by the perpetrator
Methods of payment
Where you sent funds, including wire transfers and prepaid cards (provide financial institution names, account names, and account numbers)
Descriptions of your interactions with the scammer and the instructions you were given
Phyllis spoke out, so can you.
While you may feel less inclined to report online fraud because you don't know how, or are too ashamed at having been scammed, you could help investigators by supplying detailed information, and perhaps help lead them to an arrest.
Phyllis' story and the content on tech support scams was developed in partnership with Avast. Learn more about Avast's privacy and security software and how it can help protect your information and data.