Key Takeaways
Neuroscientists say there simply is no substitute for donated brain tissue when it comes to finding answers about brain disease.

Nearly everyone can be a brain donor, and starting the process is simple. It begins with completion of a brief online form.

The Brain Donor Project gives you easy, step-by-step instructions on how to start the brain donation process.
Many of us spend time and emotional energy thinking about what to do with our things and our money when we're gone. But you're missing a chance to leave a powerful legacy if you haven't thought about how to share what could be your most valuable asset: your brain.
Common myths and misperceptions about brain donation
There is a critical need for donated brain tissue as neuroscientists work to advance the science of brain disease, and the biggest problem is that not enough people know about brain donation.
Or they mistakenly believe:
Because they've signed up to be an organ donor, that includes brain donation. It does not. Separate arrangements need to be made.
Being an anatomical body donor covers brain donation, too. Not the same—scientists agree that the brain is much more valuable for neuroscience research. Again, separate arrangements need to be made.
Only diseased brains are needed. Not true. So-called "unaffected controls" are needed in every single study.
Brain donation is disfiguring. Not so. An open casket is still an option.
They'll have to pay for this service. Not the case. When donating to a brain bank affiliated with the National Institutes of Health (NIH), there is no cost to the family.
And there are significant benefits to brain donation. The first one may sound corny, but there is a significant sense of comfort the family feels in knowing that something positive will come from a great loss. Secondly, if requested, the family receives a copy of an important report. It's a summary of Neuropathological Findings, which describes any diagnoses found in the brain. Often, a post-mortem exam is the only definitive diagnosis that can be made.
Learning about brain donation the hard way
The Brain Donor Project, which exclusively supports the brain banks of the NIH, was inspired by the death of my father, Gene Armentrout, who died from Lewy body dementia in 2015. Our family kept coming across brain donation while searching online for new information on his diagnosis. He had already planned to be an anatomical body donor, so we knew he'd want to donate his brain so others could learn more about his disease.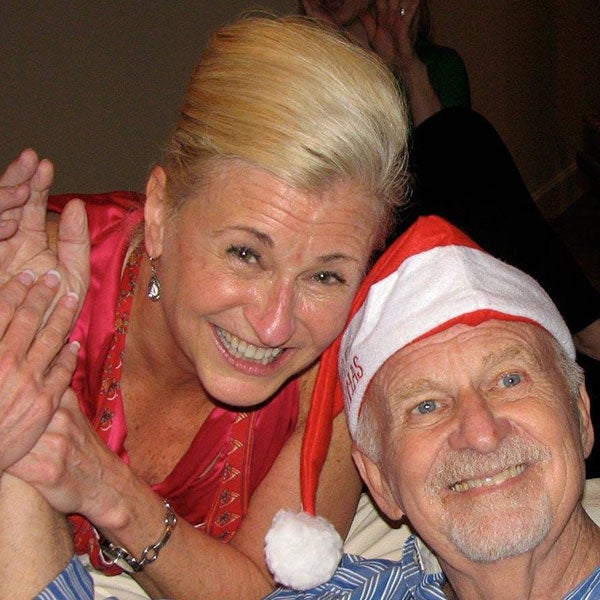 We made arrangements to donate his brain, then started the Brain Donor Project as a nonprofit organization to raise awareness of the critical need for people to become brain donors and to simplify the process of donating.
Why this structure of brain banks
The NIH, the US system of funding medical research, had just gotten into brain banking in 2013. Neuroscience researchers were seeking solutions because it was too difficult to get access to donated brain tissue for their studies since the brain banks were sort of privately held. Not the best way to advance science.
So the NIH contracted with six brain banks around the country to retrieve, store, prepare for lab use, and distribute donated human brain tissue to neuroscience researchers. That structure is called the NeuroBioBank, and here's how it changed things:
Researchers can now visit www.neurobiobank.nih.gov, enter the details of their study as well as important vetting information and explore the inventory to find specimens that match their study needs. Researchers then make a request through the portal, which is reviewed by NIH Neurobank and Bran Tissue Repository staff who respond within a few of business days. The bank houses tissue from hundreds of categories of disorders as well as unaffected controls.
The NeuroBioBank supports academia and industry all over the world, as about 30% of the samples shipped are to other countries.
It requires publication on the site for appropriate findings so that other scientists may build on the discoveries.
Taking the first step toward brain donation
Starting the process is simple. It begins with completion of a brief online form at www.braindonorproject.org/brain-pre-registration. The questions are mainly contact information, and it's okay to complete the form on behalf of someone who's no longer able to do so. From there, the brain bank that's most appropriate for that individual is determined, and the specific registration forms are sent. The brain bank also provides instructions and a 24/7 phone number for the family to call at the time of death.
When the time comes
The brain banks ask to be notified quickly upon death of the donor, as the brain must be removed and stored properly at their site well within 24 hours to be viable for research. Typically, the recovery procedure takes place at the family's funeral home, so once it is notified, the brain bank arranges to transport the body there then sends a pathologist or recovery specialist. The brain is removed through the back of the head then shipped to the brain bank. At that point the body is released to the family to proceed with funeral, burial, or cremation plans.
How brain donation helps science
Neuroscientists say there simply is no substitute for donated brain tissue when it comes to finding answers about brain disease. Those include not just Alzheimer's disease and related dementias but also Parkinson's disease, autism spectrum disorder, addiction, mental illness, and traumatic brain injury. Right now, an estimated one in five Americans already suffers from a brain disease or disorder, and our chances of being diagnosed with one increase with age.1,2,3
Since we're living longer than ever, it's easy to see where things are headed. Never before has science needed us this badly. Please consider making arrangements now to leave this valuable gift to improve the health of generations to come.
Sources
1. Substance Abuse and Mental Health Services Administration. Past Year Prevalence of Any Mental Illness Among U.S. Adults (2021). Found on the internet at https://www.nimh.nih.gov/health/statistics/mental-illness
2. Alzheimer's Association. Alzheimer's Disease Facts and Figures. Found on the internet at https://www.alz.org/alzheimers-dementia/facts-figures
3. GBD 2017 US Neurological Disorders Collaborators. Burden of Neurological Disorders Across the US From 1990-2017: A Global Burden of Disease Study. JAMA Neurology. Nov. 2, 2020. Found on the internet at https://jamanetwork.com/journals/jamaneurology/fullarticle/2772579