Key Takeaways
Parent and consumer advocates have important and essential voices and should be at the table whenever safety standards or laws are being written.

Persistence paid off for a small but vocal group of grieving parents who would not relent when it came to saving lives by preventing deadly furniture tip-overs.

There is now a mandatory safety and stability standard for dressers and other clothing storage furniture on the horizon thanks to the STURDY Act, which was signed into law by President Biden in December of 2022.
I lost my 3-year-old twin daughter Meghan the Saturday before Christmas in 2004 when her dresser fell on her while the rest of our family was asleep. I previously wrote about the dangers of furniture tip-overs and what you can do to protect yourself (15% of tip-over fatalities are to adults over age 60!)1 and those you love from tip-overs, and I encourage you to read that article.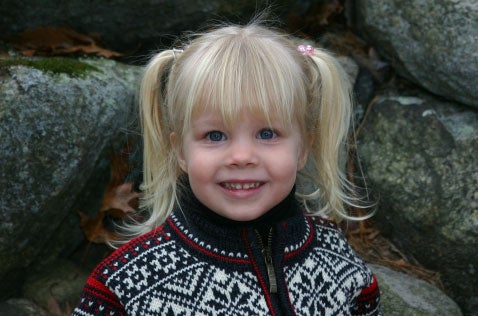 From tragedy, though, impactful change is possible. I and other bereaved parents turned advocates became experts on furniture tip-overs, leveraged the power of our tragic stories, and took on the U.S. Consumer Product Safety Commission (CPSC), the furniture industry, and Congress.
It was our mission to have a strong, effective, mandatory furniture safety and stability standard for dressers and other clothing storage furniture that would prevent tip-overs like the ones that took the lives of our children.
We did it for your children, grandchildren, and you. Our ultimate success is a story about grief, love, and the power of collaboration and persistence.
Why was the furniture tip-over problem not addressed sooner?
For context, the CPSC knew furniture and TV tip-overs posed a very real and present danger to the lives of children in the 1990s. The agency started issuing annual tip-over reports2 in 2008 but took no action to impose a mandatory safety standard despite their regulatory authority to do so. ASTM (formerly known as the American Society for Testing and Materials), an international voluntary safety standards organization, established a furniture safety subcommittee in 1998 to address and remedy the issue of dressers and other clothing storage furniture like wardrobes tipping over and injuring and killing children.
The first tip-over legislation was introduced in Congress in 2005, and that began a now very clear pattern showing how the furniture industry only makes changes to that voluntary safety standard in response to Congressional legislation, yet those changes historically did not actually improve safety. In fact, the industry actively resisted making changes that would strengthen the voluntary standard and better protect children for decades.
How did parents successfully push for lifesaving change?
Parents Against Tip-Overs (PAT) arrived on the scene and turned up the heat. We are a group of parent advocates from across the nation who all lost a child to a dresser tip-over. We were all advocating on our own, and in 2018 we decided to join together and amplify our voices. We have been relentless in our pursuit of the safety measures that would have saved our children and will ultimately save you and yours.
With the guidance and support of the consumer advocacy organizations Kids in Danger and Consumer Reports, we became actively involved with the ASTM furniture safety sub-committee, calling the furniture industry out on its years of inaction, proposing solutions, and holding them accountable.
We engaged with the CPSC, regularly meeting with the commissioners. We testify at the CPSC's annual priorities hearing, publicly calling them out for not doing their job to address this problem for more than two decades, to put politics aside, and demanding they move swiftly toward a strong, mandatory standard to prevent tip-overs.
We became actively involved with the STURDY Act, which stands for Stop Tip-Overs of Unstable Risky Dressers on Youth. It is a furniture safety bill introduced in three different sessions of Congress, and PAT has been the driving force behind it and its success, engaging not only the bill's sponsors but all stakeholders in our quest to see the STURDY Act become law.
Recognizing the importance of a collaborative solution, we invited the furniture industry to the table in 2021 to collaborate on the text that would result in a strong and effective mandatory clothing storage furniture safety and stability standard that addressed the real-world reasons tip-overs happen and save lives. It had broad support among stakeholders and rare bipartisan support as well.
Bittersweet victories and roadblocks
In the summer of 2022, a much stronger ASTM voluntary standard was finalized that includes stringent tests to address the real-world reasons tip-overs happen.3 This long-overdue action to improve the voluntary standard directly resulted from the furniture industry's opposition to the CPSC's proposed federal mandatory safety standard.
True to form, the industry refused to allow the stronger and much more effective voluntary standard they wrote to be published unless the STURDY Act became law! They have no intention of complying with the standard they claim to want as the mandatory standard, or making safer and more stable furniture until they are forced to.
On Nov. 25, 2022, the CPSC finally published their Final Rule (Federal safety standard) for clothing storage furniture.4 Several of the commissioners made a point thank PAT for pushing the agency so hard over the years. CPSC chairman Alexander Hoehn-Saric stated, "I would also like to take a moment to express my deep appreciation for the dedication and efforts of members of Parents Against Tip-overs who have drawn from their personal tragedies and made it their mission to ensure others do not suffer their same loss and pain."5 The new standard is scheduled to go into effect on May 24, 2023.
The furniture industry made no secret of the fact they opposed the CPSC's Final Rule and quickly filed a lawsuit to have it thrown out and to have the effective date stayed. As of today, there has been no decision by the court on the matter. If the furniture industry wins the lawsuit, there would be no Federal mandatory furniture safety standard! Unless STURDY were to become law.
WE DID IT! The STURDY Act is law
This past Christmas, after 18 years of personal advocacy, and five years of relentless pressure and advocacy by Parents Against Tip-Overs, we received the most amazing gift. The STURDY Act passed both the U.S. House and Senate on Dec. 23 and was signed into law by President Biden on Dec. 29, 2022!
The STURDY Act directs the CPSC to first consider the newly published and stronger ASTM voluntary standard and if it meets the requirements of the STURDY Act (addressing the real-world reasons tip-overs happen, including more than one drawer open at once, clothing in drawers, the weight of a 72-month-old child, the effect of carpeting on stability, and the dynamic forces created when a child interacts with furniture), the CPSC would be required to adopt the ASTM standard as the new federal mandatory furniture safety standard for dressers and other clothing storage furniture. The CPSC must issue a new final mandatory safety and stability standard under the STURDY Act before Dec. 29, 2023. It will supersede the CPSC's current federal standard.
In January, PAT was invited to the Capitol by the bill's sponsors, Sen. Bob Casey, D-Pa., and Rep. Jan Schakowsky, D-Ill., along with other key stakeholders in getting the bill passed, to celebrate. The parents of PAT were gifted signed copies of the bill. It was an incredibly emotional day.
We are finally getting a strong, effective, mandatory dresser and clothing storage furniture safety and stability standard that will save lives! It's a bittersweet victory after a very long battle that we should never have had to fight.
The day Meggie died, as I held her in my arms and rocked her lifeless body for the last time in the emergency room, I promised her I would make sure no other child died this way. After 18 years and hundreds of other children losing their lives to dresser tip-overs, I will finally be able to keep my promise to Meggie.
Note: The STURDY Act only applies to dressers and other clothing storage furniture manufactured after the implementation date, which is yet to be determined. It's essential that the furniture currently in your home and purchased before the implementation date be properly anchored to the wall to prevent a potentially deadly tip-over.
For more information about tip-overs and how to prevent them please read this article and visit www.anchorit.gov.
To reach Kimberly or learn more about how you can become involved, visit www.parentsagainsttipovers.org
Photo courtesy Kimberly Amato. Pictured, front row, left to right: Lisa Seifert (PAT), Brett Horn (Chairman PAT), Kimberly Amato (Vice-chair PAT), Janet McGee (PAT), Crystal Ellis (PAT), Malin Nasmin (IKEA). Second row, left to right, Bill Perdue (AHFA), Carri Funk (PAT), Sen. Amy Klobuchar, Meghan Delong (PAT), Sen. Maria Cantwell. Third row, left to right: Sen. Bob Casey, Rep. Jan Schakowsky, Nancy Cowles (Kids in Danger), Gabe Knight (Consumer Reports)
Sources
1. Consumer Product Safety Commission. Product Instability or Tip-Over Injuries and Fatalities Associated with Televisions, Furniture, and Appliances: 2021 Report. February 2022. Found on the internet at https://www.cpsc.gov/s3fs-public/2021_Tip_Over_Report_POSTED.pdf
2. U.S. Consumer Product Safety Commission. Product Instability or Tip-Over Injuries and Fatalities Associated with Televisions, Furniture, and Appliances: 2022 Report. February 2023. Found on the internet at https://www.cpsc.gov/s3fs-public/2022_Tip_Over_Report_Final.pdf
3. ASTM. Standard Safety Specifications for Clothing Storage Units. ASTM F2057-23. Found on the internet at https://www.astm.org/f2057-23.html
4. Federal Register. Safety Standard for Clothing Storage Units. A Rule by the Consumer Product Safety Commission. Nov. 25, 2022. Found on the internet at https://www.federalregister.gov/documents/2022/11/25/2022-24587/safety-standard-for-clothing-storage-units
5. U.S. Consumer Product Safety Commission. Statement of Chair Alexander Hoehn-Saric on Vote to Issue a Final Rule on Safety Standard for Clothing Storage Units. Oct. 19, 2022. Found on the internet at https://www.cpsc.gov/About-CPSC/Chairman/Alexander-Hoehn-Saric/Statement/Statement-of-Chair-Alexander-Hoehn-Saric-on-Vote-to-Issue-a-Final-Rule-on-Safety-Standard-for-Clothing-Storage-Units
5. S.441—STURDY Act. 117th Congress. Found on the internet at https://www.congress.gov/bill/117th-congress/senate-bill/441