How your gift helps
Every $1 you donate to NCOA can connect a struggling older adult to $40 in annual benefits to help pay for food, medicine, heat, and other daily expenses through programs like our BenefitsCheckUp®.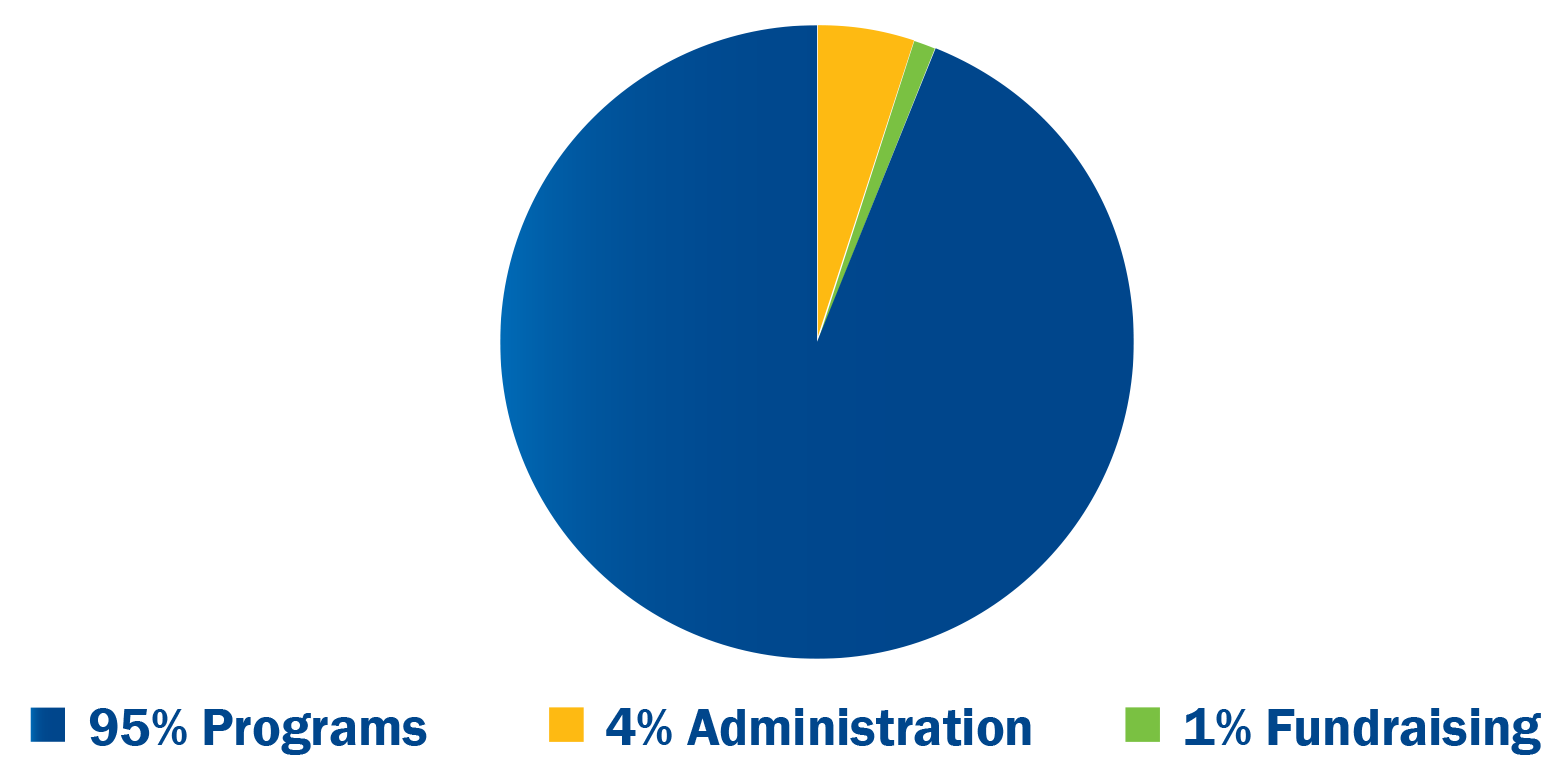 Where your money goes
In 2018, we spent 95% of income on programs that improved the lives of 1.64 million people.
Why donate to NCOA?
NCOA is a qualified 501(c)(3) tax-exempt organization, and donations are tax-deductible. We are a top-rated charity by Charity Watch, BBB Wise Giving Alliance, Charity Navigator, and Great Nonprofits. We are also a member of the Combined Federal Campaign: #92971.