Aging with dignity shouldn't be a stroke of luck.
Since 1950, we've walked beside generations of Americans. Perhaps you didn't see us. But we were there—quietly making life better as we age.
We were the first national voice for older adults. We helped end mandatory retirement. We advocated to secure Medicare, Medicaid, and the Older Americans Act. Local organizations turned to us for support as they served older adults every day. And we built digital tools that empower older adults with knowledge.
Now, we're stepping forward to do even more. Americans are living longer, but far too many are being left behind without the resources to age with dignity.
We're changing that.
We believe aging well is something every American deserves—regardless of gender, color, sexuality, income, or zip code.
We will deliver the resources, tools, best practices, and advocacy our nation needs to ensure that every person can age with health and financial security.
That's our renewed promise to you. You have an even stronger ally.
Because aging well for all is a matter of equity. A matter of dignity. And a matter of justice.
Who We Are
| | |
| --- | --- |
| Vision | A just and caring society in which each of us, as we age, lives with dignity, purpose, and security |
| Mission | Improve the lives of millions of older adults, especially those who are struggling |
| Goal | Impact the health and economic security of 40 million older adults by 2030, especially women, people of color, LGBTQ+, low-income, and rural individuals |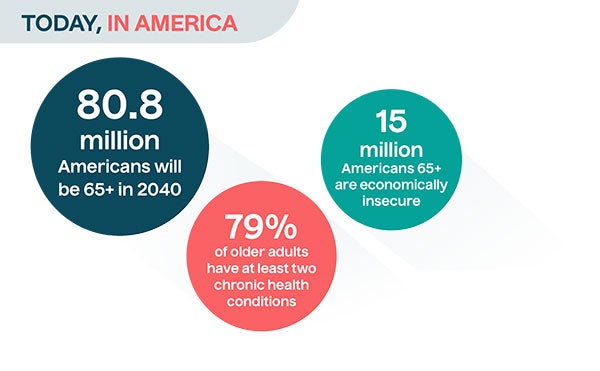 Our Impact
In reporting our social impact, we count individuals served by NCOA and our partners who:
Realized a reduction in expenses and/or increase in income
Completed an evidence-based program that has been proven to improve the health and well-being of participants
Were able to remain in their communities instead of being relocated to a nursing home
Completed an educational program to increase or improve their health or financial security
Directly benefited (as defined above) from a policy change that would not have happened without NCOA's leadership and advocacy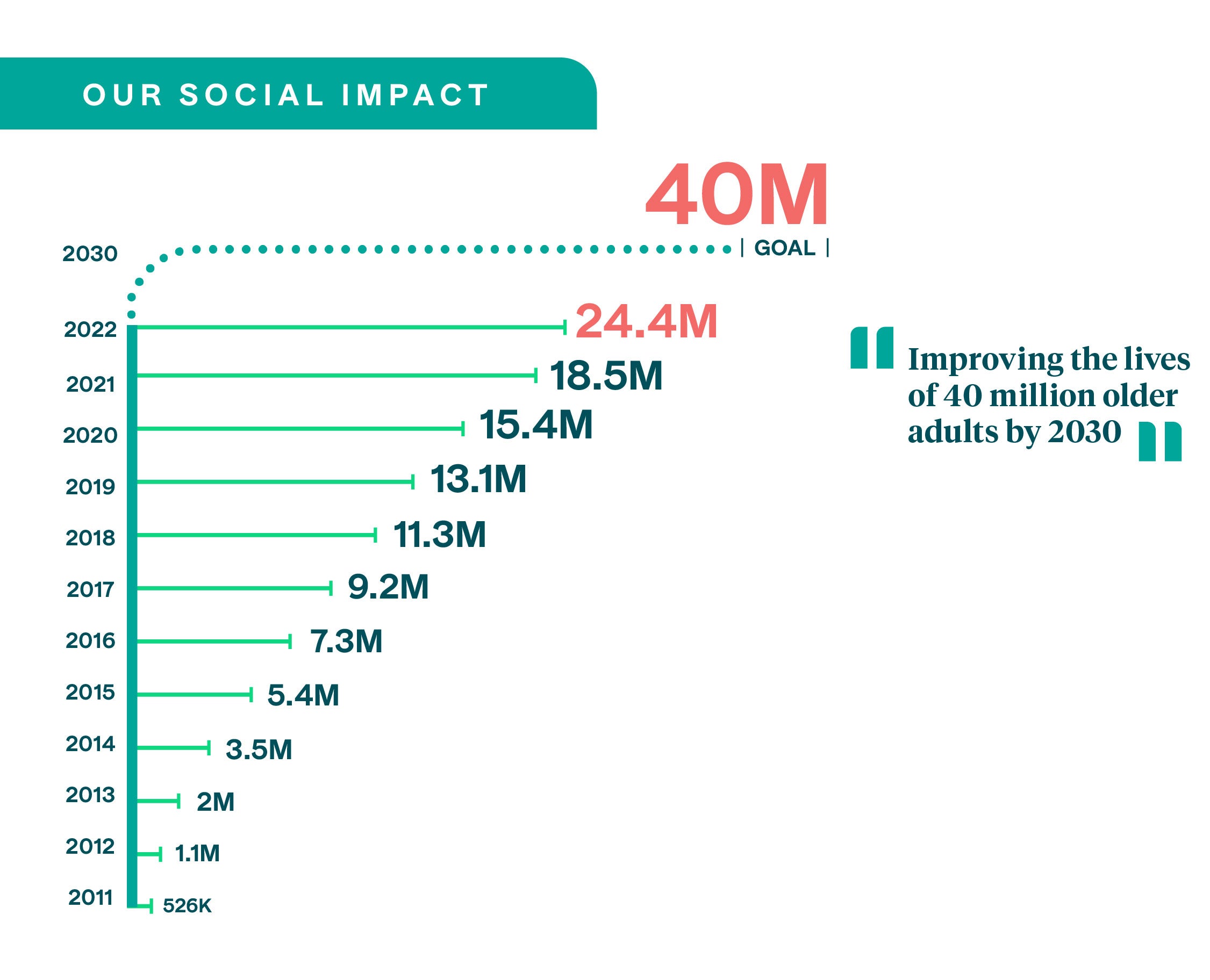 And we are measuring and reporting our impact on specific groups who face unique barriers to aging well.