Key Takeaways
Registration is now open! Don't miss the premiere virtual conference for aging services professionals.

No travel plans are required to reap the rewards of three days focused on the issues you care about most.

Just grab your Internet-browsing device of choice when it fits your schedule. We're excited to see you in June!
Join us to advance equity in aging.
The one thing that will happen to every person born in this world is that they will age. But not every person will have access to the resources they need to age well.
We're changing that. Help us build a society where every person ages with the health and financial security they deserve. Help us by exploring solutions to ensure equitable aging for all at this year's Age+Action 2022 Virtual Conference, June 6 - 8, 2022.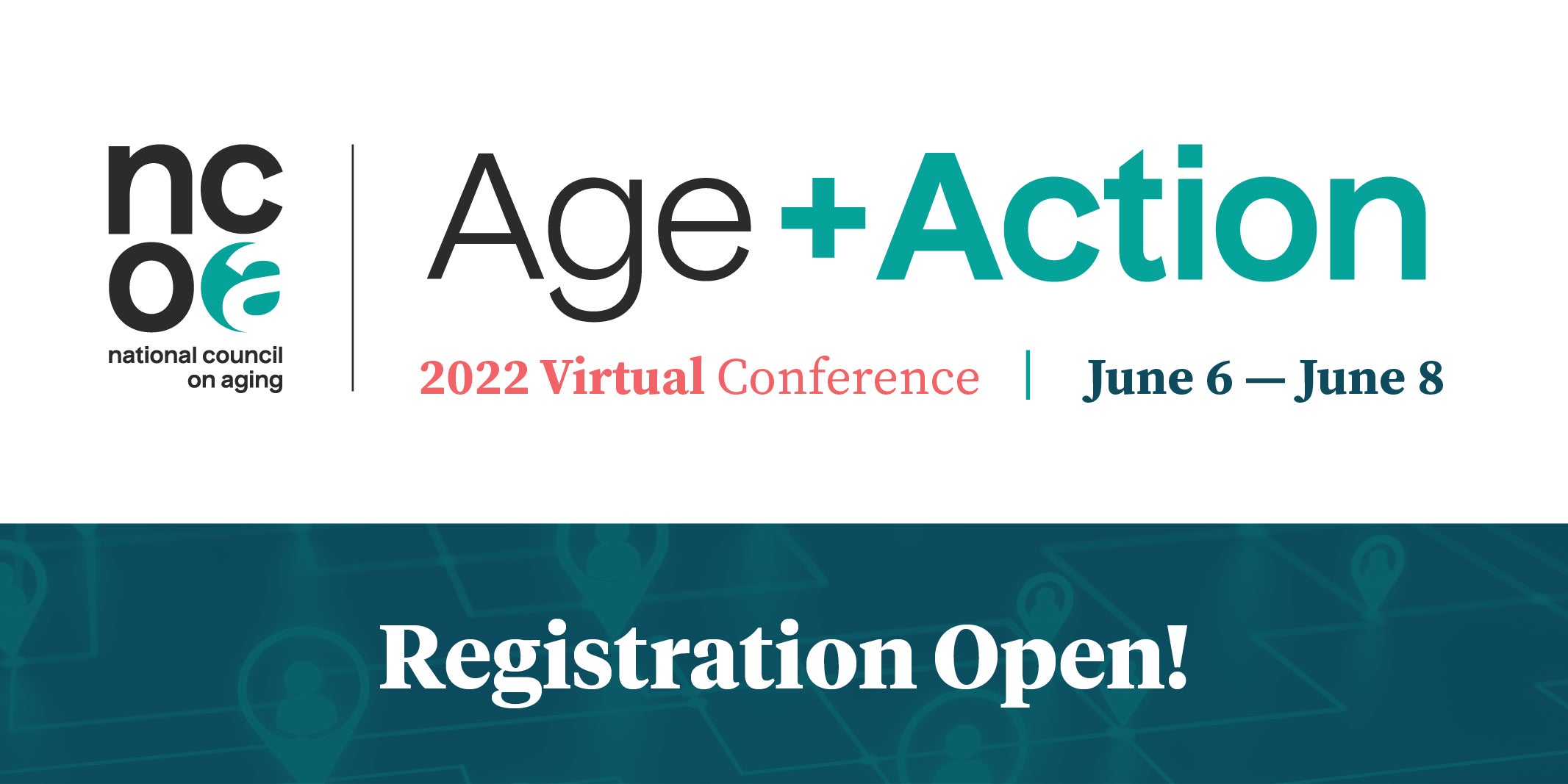 Registration is now open, giving you:
On-demand access: Watch dozens of workshops, each presented by experts in their fields.
New friends and contacts: Meet and network with hundreds of aging services professionals like you.
A fresh perspective: Explore solutions to ensure equitable aging for all presented, in our dynamic plenary sessions.