Key Takeaways
Older adults from Native communities, and those experiencing homelessness and/or disability, can have unique challenges in accessing benefits.

NCOA supported four Benefits Enrollment Centers to test outreach strategies to these diverse, underserved groups; their lessons are shared here.
As part of our efforts to expand the reach of Benefits Enrollment Centers (BECs) nationwide, NCOA often funds organizations to build their capacity to deliver BEC services to specific underserved populations, or piloting specific models.
At the end of their grant period, these organizations are asked to synthesize the results of their approach and provide tips for similar agencies who would like to adopt the BEC model.
Meet our 2018 capacity BEC cohort
In 2018, NCOA supported four organizations in this role. They included:
Collectively, these BECs helped close to 2,000 individuals apply for benefits worth over $6 million in annual savings.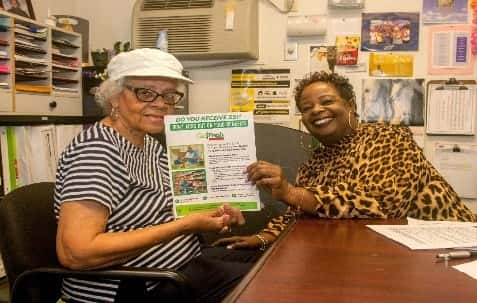 What they learned
How did they do it and what obstacles did they encounter along the way? What are some of the best practices they recommend to similar organizations attempting this work? Read more in their best practices reports: