The Arc of the United States is offering future planning training sessions for caregivers of individuals with I/DD in collaboration with NISC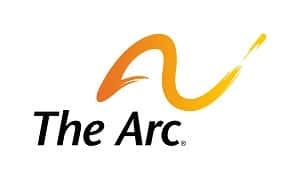 For more than 65 years, The Arc has been supporting individuals with intellectual and/or developmental disabilities (I/DD) and their families. Learn more about how The Arc's
Center for Future Planning®
is supporting and encouraging families to plan for the future.
Upcoming trainings
The Arc is offering trainings to educate caregivers on the importance of future planning. These caregivers could be anyone in your community who cares for an individual with I/DD. We you will share these opportunities with your participants if you are in a state that is hosting a training. Individuals can sign up for the training using the links below.
What is future planning?
Many of the nearly 900,000 families in the U.S. that include an adult with an I/DD living with aging caregivers are disconnected from the disability service system. A lack of planning can disrupt the daily routine of the adult with I/DD when the primary caregiver can no longer provide support.
Future Planning
is creating a guide for a person with I/DD to lead a good life as independently as possible. The
plan
should include information about all aspects of a person's life including daily routines, living arrangements, finances, medical and education history, and decision-making support.
Incorporating future planning at your organization
The National Institute of Senior Centers has partnered with The Arc to provide future planning support to senior caregivers around the country. Future planning trainings offered by The Arc will provide NISC staff the skills and resources they need to support families to plan for the future. Visit The Arc's Center for Future Planning website to check out
the new videos
,
view plain language materials about each area of planning
, and
get detailed information
about future planning through the
Build Your Plan® tool
. Please contact NISC Membership Services at
membership@ncoa.org
if you're interested in learning how you can incorporate future planning at your senior center.
More questions?
For more information about The Arc's future planning trainings and resources, please contact Liz Mahar, Director of Family and Sibling Initiatives at
mahar@thearc.org
.